(The Survivor Sister Story Series provides a place for survivors to share their stories anonymously. While it may not be safe for women to share their names, this space allows their voices to be heard and helps others who have similar experiences feel seen and validated.)
If you are experiencing domestic violence by proxy, you know a heartache like no other.

Often, kids will lash out at mama (while seeking the approval of dad) if they know her love is unconditional.

They are experiencing trauma and have no idea how to handle it.

I just read this analogy in a survivor group, and I am sharing with permission.

"An advocate I spoke with compared it to a dragon. If a dragon is present in your child's life, the safest option for your child is to align with the dragon. The safest person to "reject" is you. That doesn't mean you're a bad mom, it means that you're respecting your child's autonomy."

Kids feel that the safest place to be is by the belly of the dragon.

One mama wrote:

"I lived this HELL for nearly three years and am so relieved to tell you that healing has started.

It's not easy, it hurts like nothing else I've ever experienced.

I recently said to one of my boys, "I'm so scared I'll lose you again."

He looked at me, confused.

"Mom, you never lost me."

That's when I realized how different his perspective was from mine.

I lost him, but he didn't lose me.

He always knew where to find mama.

He knew I was waiting for him."

A prayer to pray over your kids:

"Father, open their eyes.
Unstop their ears.
Soften their hearts.
Turn them back to the Father
And to their mama."


You are also welcome to join my monthly membership group where we discussing ways to rebuild after abuse, the
Held & Healed Haven.
Apr 5, 2021 06:31 AM Central
Heather Elizabeth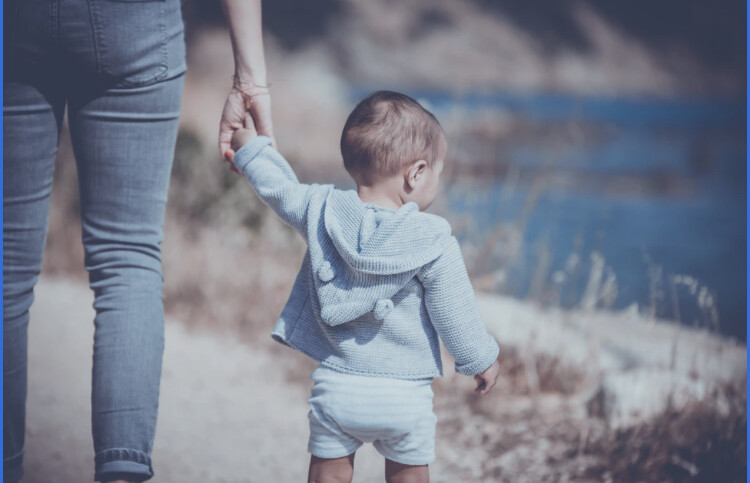 I was waiting for the twins to be born, caring for a toddler, and I was so scared. How was I going to care for three under three, two newborns and a toddler?

Three in diapers.

Three in car seats.

Three that would need me 24/7.

I was sharing my concerns with someone I then saw as a mentor. Her response?

"Heather, this is yours to figure out."

I hope my face did not reveal the shock I felt inside. I shut down, became more guarded, and resigned myself to the idea that help was not coming and that I needed to do this alone.

I soon discovered that having three babies to care for was the easy part of my life. All hell broke loose six months later and I've been fighting for my family since...those babies kept me going when I would have rather given up.

And, I prayed I would NEVER forget to see young mamas.

Tired mamas.

Depressed mamas.

Lonely mamas.

Warrior mamas fighting secret battles.

I encourage you to LOOK!

SEE!

Some mama needs a kind word or deed, a night of free babysitting, a meal, free house cleaning, etc. If we all do a little, it will be enough!

And, mamas...ask for help when you need it and accept it when it is offered.