Nov 8, 2021 12:35 PM Central
Heather Elizabeth
Last year, at age 46, I experienced my first peaceful and joyful holiday season.
No trauma, no drama, no tears.
My childhood holiday memories and adulthood holiday memories were overshadowed by fighting, crying, and more trauma than I want to recall.
Along the way, I have learned some things that help me navigate the "most wonderful time of the year."
These are things that I've been learning over the past two decades, and I hope they will encourage you and set you up for a more peaceful and joyful Christmas season.
1. Practice Healthy Habits

This is the time to take care of yourself.

You've been through so much and the holiday season can be a time when you neglect your basic needs and get caught up in taking care of 1,000 little details.

Don't forget to:

* Get 6-8 hours of sleep each night
* Eat whole foods
* Drink water
* Take supplements
* Move your body
* Spend time outdoors
* Set and keep medical appointments
* Spend time with a trusted friend

2. Ask yourself and your kids which traditions are the most important.

So often, we try to keep all the traditions from our childhood, a spouse's childhood and all the things we see others doing on Instagram and Facebook. IT'S EXHAUSTING, OVERWHELMING AND EXPENSIVE.

Ask each family member to share his/her top 1-3 traditions and create a list of 5-6 for your family.

* Decorating (do they like to buy a fresh tree or is artificial acceptable?)
* Gift giving (do they prefer several small gifts or one larger gift?)
* Stockings (do they love them or are they indifferent? Stockings can get very expensive, so determine if this is something they enjoy and if not, let it go.)

Start a NEW tradition, one that symbolizes the rebuilding of your life together.

* Misfits Christmas—invite others who may not have a family to spend Christmas with.
* Christmas carol and visit those who are shut-in, in retirement homes, etc.
* Put on Christmas PJ's and watch Christmas movies
* Bundle up, fill mugs with hot cocoa and drive around looking at lights
* Game night
* Puzzle night

What are your favorite traditions?

What is one new one you'd like to add?

3. Ask yourself and your kids which holiday foods are the most liked.

Much like holiday traditions, we can get stuck trying to keep up with all the things that others are doing.

Does your family even like turkey and fixings or would they prefer another meal?

Don't spend the money and time making foods that most of the family doesn't even like.

Ask each family member to share his/her favorite Thanksgiving or Christmas food.

Ask for help! The whole family should pitch in so that mama doesn't have to do all the work.

4. Set a budget and stick to it.

The most important part of the holidays is being with your loving, safe family, and friends.

Those who love you do not want you to spend money you do not have, and they do not want you to go into debt buying them gifts.

Set an amount and stick to it.

5. Bless someone in need.

Look around you.

Who needs a smile, or a listening ear?

Who needs help with a simple task that may take thirty minutes to complete?

Who would be blessed by a plate of Christmas cookies?

Who would feel seen by a visit from carolers?

Who needs help putting a festive meal on the table?

Who needs gifts to put under the tree?

These suggestions range from being FREE to more costly.

We can all do something to make others feel seen and loved.

6. Surround yourself with safe and loving people.

You are an adult, and you get to choose who you spend time with.

The holiday season can be extra triggering as you work through past trauma, so surround yourself with safe and loving people.

Schedule a tree decorating party, a Christmas movie picnic (throw a blanket on the floor, pile on festive snacks and watch your favorite Christmas flix), a game night, a Christmas lights hunt (put on PJ's, fill a thermos with hot chocolate and ride around looking at lights), go caroling, etc.

7. Set boundaries and hold them.

If you have set boundaries to protect yourself throughout the year, do not dismiss those boundaries just because it is a holiday.

If you are no contact with certain individuals, maintain that stance.

If you are low contact with others, determine a length of time that you can be around them and make sure that you are not alone with them.

Establish who your safe people are and keep them close by.

Drive your own car and know that if you feel unsafe (in any way), you may get into your car and drive away.

If there are topics that you do not feel safe discussing with certain people, hold that boundary and walk away from conversations that make you feel unsafe.

Join us on Facebook at
Held & Healed: Christian Women Rebuilding After Abuse
, where I'll be sharing these tips and so much more in the coming weeks.

Jul 5, 2021 08:28 AM Central
Heather Elizabeth
I wrote this yesterday, as I was facing another holiday alone:

"As a divorcée/single and empty-nester (with layers of extended family "ick"), weekends are lonely.


Doubly brutal.

I made plans for Friday night and Saturday morning/afternoon, and a sweet Held & Healed sister has invited me over today, but I still feel alone.


I miss little boys, parades, face painting, cookouts, camping trips, sparklers, fire works, fire pits and ice cream.


I miss being with my boys every day, and every holiday.


I miss the messiness and chaos.


I miss little boy giggles, slathering them with sunscreen amidst groans of protest.


I miss having a houseful of energetic teenagers.


I miss movie picnics and game nights.


My hope and prayer is that some of those things will be reinstated, sooner versus later.


But, for now, I miss my family (my boys are and have always been my true family).


I see them about once/week and that's just not enough for my heart.


How are you, dear sisters?


Is this weekend a time of celebration for you or is it a time of loneliness/grieving?


Do you have family to celebrate with?


Do you have friends who are like family?


There are no wrong responses.


May we rejoice with those who rejoice and weep with those who weep."
The comments that followed broke my heart, as many are in very dark and lonely places right now.
I asked who would be up for a Zoom later in the evening, and twelve of us joined in to connect, share a bit of our struggles and to not be alone for that hour and a half.
I am thankful for the friend who invited me to join her family picnic and I want to challenge others to do the same.
* Look around you and see who is alone...the divorcee, the single mom, the empty-nester, the widow, the shut-in.
* Invite them to less formal events prior to the holidays, a family dinner or cookout, or on a day trip on your boat to the lake.
* When the holidays roll around, they will already know some of your friends and family members and if you invite them to join you, they'll feel more comfortable accepting the invite.* There are so many who are alone and they

desperately

need to know that someone sees them.
If we all reach out and love on someone each day (in small ways and big ways), this world will be a brighter, kinder, happier place.
Ladies, please join us on Facebook at
Held & Healed: Christian Women Rebuilding After Abuse
as we support each other through the ups and downs of life.
Register
here
to receive weekly updates and inspirations.


Dec 9, 2020 02:14 PM Central
Heather Elizabeth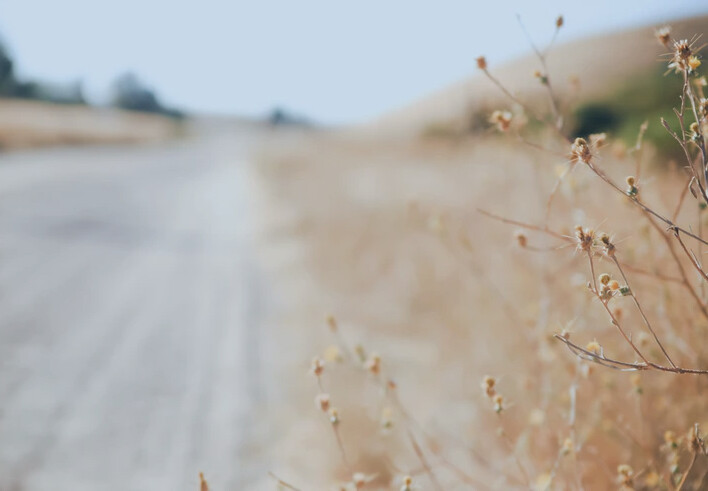 My child, you can always come home.

No matter the time that has lapsed since I saw you last.

No matter the words spoken in brokenness and pain.

No matter the differences that stand between us.

When you are weary, come home and rest.

When you are hungry, come home and eat.

When you are sad, come home to joy.

When you are stressed, come home to peace.

You are loved beyond comprehension.

No matter what.