Nov 8, 2021 12:35 PM Central
Heather Elizabeth
Last year, at age 46, I experienced my first peaceful and joyful holiday season.
No trauma, no drama, no tears.
My childhood holiday memories and adulthood holiday memories were overshadowed by fighting, crying, and more trauma than I want to recall.
Along the way, I have learned some things that help me navigate the "most wonderful time of the year."
These are things that I've been learning over the past two decades, and I hope they will encourage you and set you up for a more peaceful and joyful Christmas season.
1. Practice Healthy Habits

This is the time to take care of yourself.

You've been through so much and the holiday season can be a time when you neglect your basic needs and get caught up in taking care of 1,000 little details.

Don't forget to:

* Get 6-8 hours of sleep each night
* Eat whole foods
* Drink water
* Take supplements
* Move your body
* Spend time outdoors
* Set and keep medical appointments
* Spend time with a trusted friend

2. Ask yourself and your kids which traditions are the most important.

So often, we try to keep all the traditions from our childhood, a spouse's childhood and all the things we see others doing on Instagram and Facebook. IT'S EXHAUSTING, OVERWHELMING AND EXPENSIVE.

Ask each family member to share his/her top 1-3 traditions and create a list of 5-6 for your family.

* Decorating (do they like to buy a fresh tree or is artificial acceptable?)
* Gift giving (do they prefer several small gifts or one larger gift?)
* Stockings (do they love them or are they indifferent? Stockings can get very expensive, so determine if this is something they enjoy and if not, let it go.)

Start a NEW tradition, one that symbolizes the rebuilding of your life together.

* Misfits Christmas—invite others who may not have a family to spend Christmas with.
* Christmas carol and visit those who are shut-in, in retirement homes, etc.
* Put on Christmas PJ's and watch Christmas movies
* Bundle up, fill mugs with hot cocoa and drive around looking at lights
* Game night
* Puzzle night

What are your favorite traditions?

What is one new one you'd like to add?

3. Ask yourself and your kids which holiday foods are the most liked.

Much like holiday traditions, we can get stuck trying to keep up with all the things that others are doing.

Does your family even like turkey and fixings or would they prefer another meal?

Don't spend the money and time making foods that most of the family doesn't even like.

Ask each family member to share his/her favorite Thanksgiving or Christmas food.

Ask for help! The whole family should pitch in so that mama doesn't have to do all the work.

4. Set a budget and stick to it.

The most important part of the holidays is being with your loving, safe family, and friends.

Those who love you do not want you to spend money you do not have, and they do not want you to go into debt buying them gifts.

Set an amount and stick to it.

5. Bless someone in need.

Look around you.

Who needs a smile, or a listening ear?

Who needs help with a simple task that may take thirty minutes to complete?

Who would be blessed by a plate of Christmas cookies?

Who would feel seen by a visit from carolers?

Who needs help putting a festive meal on the table?

Who needs gifts to put under the tree?

These suggestions range from being FREE to more costly.

We can all do something to make others feel seen and loved.

6. Surround yourself with safe and loving people.

You are an adult, and you get to choose who you spend time with.

The holiday season can be extra triggering as you work through past trauma, so surround yourself with safe and loving people.

Schedule a tree decorating party, a Christmas movie picnic (throw a blanket on the floor, pile on festive snacks and watch your favorite Christmas flix), a game night, a Christmas lights hunt (put on PJ's, fill a thermos with hot chocolate and ride around looking at lights), go caroling, etc.

7. Set boundaries and hold them.

If you have set boundaries to protect yourself throughout the year, do not dismiss those boundaries just because it is a holiday.

If you are no contact with certain individuals, maintain that stance.

If you are low contact with others, determine a length of time that you can be around them and make sure that you are not alone with them.

Establish who your safe people are and keep them close by.

Drive your own car and know that if you feel unsafe (in any way), you may get into your car and drive away.

If there are topics that you do not feel safe discussing with certain people, hold that boundary and walk away from conversations that make you feel unsafe.

Join us on Facebook at
Held & Healed: Christian Women Rebuilding After Abuse
, where I'll be sharing these tips and so much more in the coming weeks.

Sep 11, 2020 11:41 AM Central
Heather Elizabeth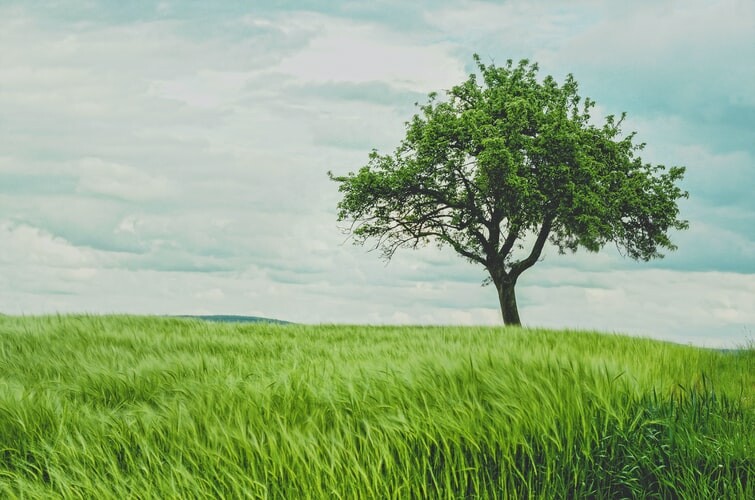 Learning to tune out the voice of the enemy is not an easy thing to do, but it is absolutely vital if we are going to grow, heal, thrive, flourish and walk in true freedom.

There are so many voices screaming at us every day...inside our minds, our own thoughts can trip us up. Externally, we listen to the voices of so many others.

I am learning to weigh the voices against the following criteria:

Does this person love me?

Does this person love God and want His best for me?

Do his/her words line up with God's Word?

Does this person display good fruit in his/her life—love, joy, peace, patience, kindness, goodness, gentleness, faithfulness, self-control?

If someone does not love you, is unwilling to treat you with honor and respect, disregards God's ways and His word and bears stinky, rotten fruit...then, you should not allow him/her to get in your head (and heart) space.

Easier said than done, but we can choose hope, life, freedom and release!